Mark your calendars for
FOCUS' Fall Learning Event and Innovation Award Presentations and Celebration
November 12th and 13th at the Ajax Convention Centre
FOCUS Innovation Presentations and Award Celebration – November 12th at 1:00pm
Join us for 'Show and Tell' presentations by organizations in the running for FOCUS? Innovation Award 2014!
The winning organization and 2 finalists will be announced and receive their awards of achievement.
Registration $265 plus HST
FOCUS registered organizations receive 10% discount
To register email [email protected]
Click here to download the Fall Learning Event pdf file.
November 13th
Experiential Learning Workshop
Facilitated by Phil Cady
FOCUS is pleased to host The Organization Workshop – a dynamic, yawn-free leadership and organization development workshop for all members of organizations. This learning activity focuses on relationship in organizations: the world of Tops, Middles, Bottoms and Consumers in organizational life. It gets to the heart of working in partnership–what makes partnership so critical, what gets in the way of it developing, and what the role of leaders is in making it happen. The centrepiece of the workshop is an organization exercise in which participants are dropped into roles as tops, middle managers, front-line workers and consumers interacting in a chaotic, fast-paced environment. This experiential approach enables the learning to go beyond the head level to where it really hits home and sticks.
The Organization Workshop can help participants:
to improve relationships in cross-functional teams/systems
to strengthen the middle level of the organization
to infuse systems thinking into learning organizations
to support organizations in living their values
to strengthen partnership between organizations, their consumers and external stakeholders
to help organizations transition to more participative structures
to work more effectively across boundaries
to develop an empowered organization from top to bottom
An Open Space session will be facilitated by Phil in the afternoon.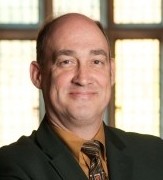 Phil Cady is the President of CLSWest, a fast-paced consulting firm that works with organizations in all sectors and in several countries. He is an in-demand speaker and facilitator who specializes in the areas of systems thinking, large group interventions, and leadership development. Phil has a BA in social work, MA in Leadership and is a PhD research student.To register email [email protected]